A Vicentina Signature Dish...
Having perfected family recipes over the past 20 years, our famous Porchetta and Spiedini have become signature dishes at Vicentina Fine Foods.
Porchetta is one of Vicentina's most popular dishes. This delicious roast is a simple, succulent main dish for any classic Italian meal. Porchetta or porketta – however you choose to spell it – is an excellent choice for any celebration, from summer barbecues to weddings.
At the counter, porchetta can be ordered by the pound daily. For large orders (over 10lbs), special arrangements should be made a few days in advance. A half pound per person is the recommended serving size, but leftovers do make scrumptious sandwiches!
To complete your meal, a variety of side dishes and accompaniments can also be ordered. See our CATERING page for full descriptions of our assorted pastas, grilled vegetables, rapini, desserts, and other delicious platters available for order.
From Our Happy Customers...
"We had Mike's famous porchetta at our wedding… it was a hit. I had never tried anything quite like it ever before."
"We travel from Hamilton to stock up on spiedini and other favorite products - Always a pleasure to see Mike."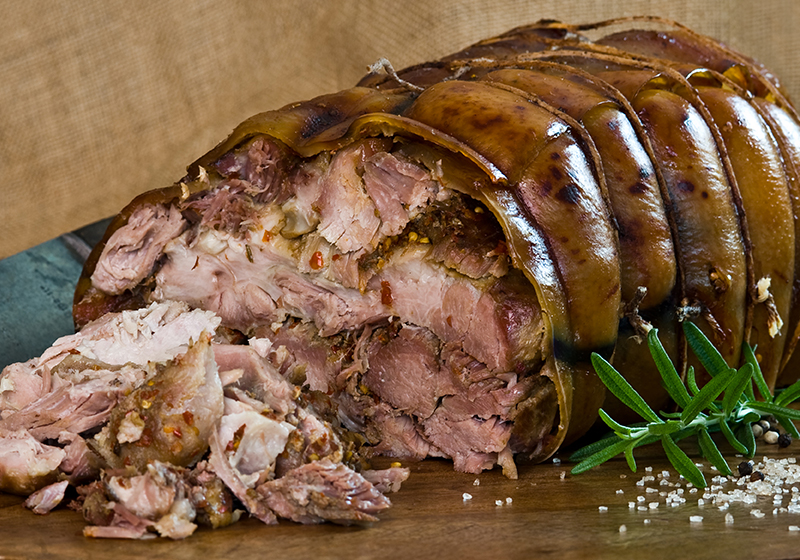 Porchetta is sold by the pound all day long, 7 days a week.
Mini 10 – 12 lbs serves 20 – 25 people
Mini Plus 15 – 18 lbs serves 30 – 35 people
Double 25 – 28 lbs serves 50 – 55 people
Triple 30 – 32 lbs serves 60 – 65 people
Larger sizes also available.
"Porhcetta" por'ket:a/ (or sometimes "porketta") is a savoury and moist boneless pork roast of Italian culinary tradition"
Made fresh 7 days a week!
Various sizes for all occasions
A traditional wedding delicacy
Full catering menu available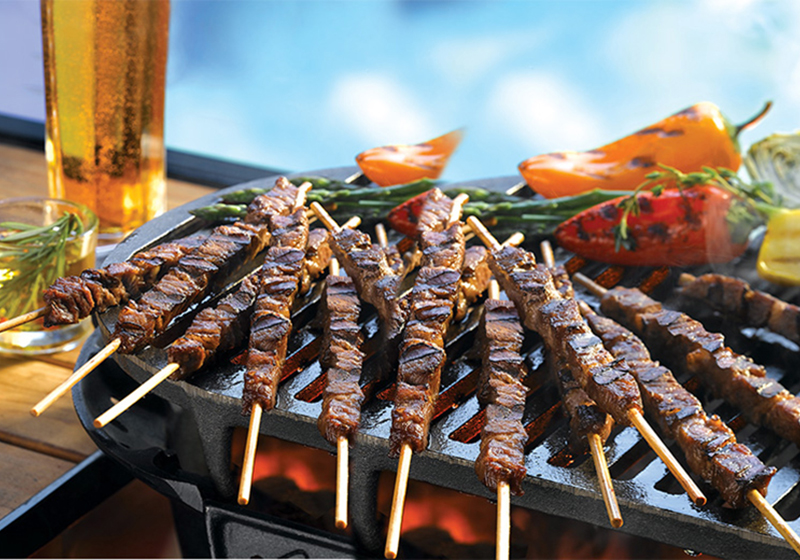 Try Vicentina's delectable spiedini (also called "speducci" by some) for a new flavour at your next gathering
These grilled delicacies of chicken, lamb, or pork, make a great start to a meal or final course to a perfect dinner. As always, Vicentina is committed to providing customers with classic Italian flavours, made with high-quality ingredients. You can always find spiedini available in the frozen aisle. Pick yours up today for an easy meal at home. Simply grill them from frozen and then eat them hot off the grill!
Vicentina Exclusive: Spiedini Charcoal Grills
This product is exclusively manufactured for our customers. Made with first-grade stainless steel materials, it offers the utmost quality and durability for your barbecuing needs. The Spiedini Charcoal Grill is the best way to cook these amazing morsels of juicy meat while protecting the wooden skewers from burning.
Ask the Porchetta Experts
Our friendly and knowledgeable staff are always happy to answer your questions, provide suggestions, and to make sure you leave with the most succulent porchetta meal.