Best Of Vaughan's Gold Award Winning...
For over forty years, Vicentina has been offering an assortment of high-quality cuts of meat while providing exceptional service to its patrons.
Vicentina Fine Italian Foods will transform your meal plan into a memorable occasion for everyone you share it with. The butcher's counter is a perfect place to start for a quick and easy weeknight meal, or that specialty cut for a celebration.
Vicentina's butcher counter offers a wide selection of high-quality meats, essential to creating an authentic and savory meal for the ones you love. Our products are vacuum-sealed for added freshness and easy storage. For your convenience, we also offer a number of authentic Italian, ready-made meals that can be served quickly and easily at home.
Mike, a butcher his entire life, and his friendly staff, aim to make every customer's meal exceptional. They are always excited to answer your questions, create a special order for you, or share their favourite recipes from behind the counter.
From Our Happy Customers...
"I just wanted to say thank you Mike. For the first time in my life (I am 45) I cooked a roast that everyone loved and enjoyed. With Mikes' help I finally did it!"
"I always look forward to stopping by this hot spot, some call it Vaughan's hidden gem but it's the friendliest family owned and family run business I have ever seen. I feel welcome each and every time."
"We travel from Hamilton to stock up on spiedini and other favourite products – always a pleasure to see Mike."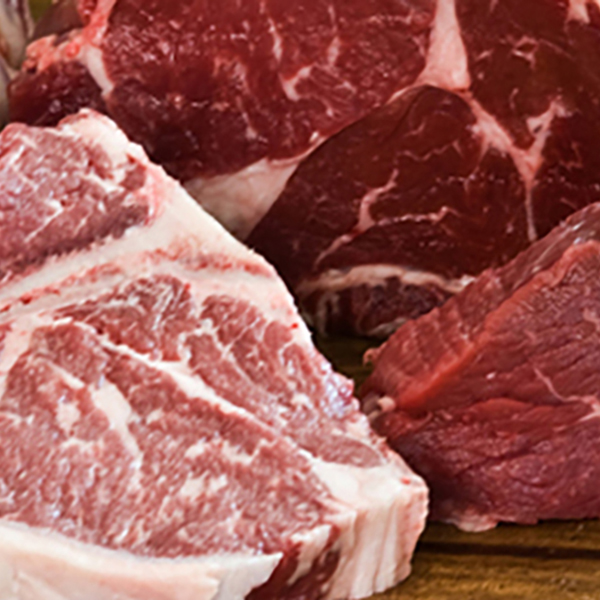 Choose from our large variety
Premium AAA beef
Fresh Ontario lamb
Quality cut veal & pork
Gourmet burgers
Premium fresh sausage
Spiedini lamb, pork, chicken
Souvlaki chicken, pork, beef, lamb
Veal and provimi
And many more…
The Perfect Cut Everytime
Ask for any custom cut or thickness, prepared on the spot and vacuum-sealed for freshness.